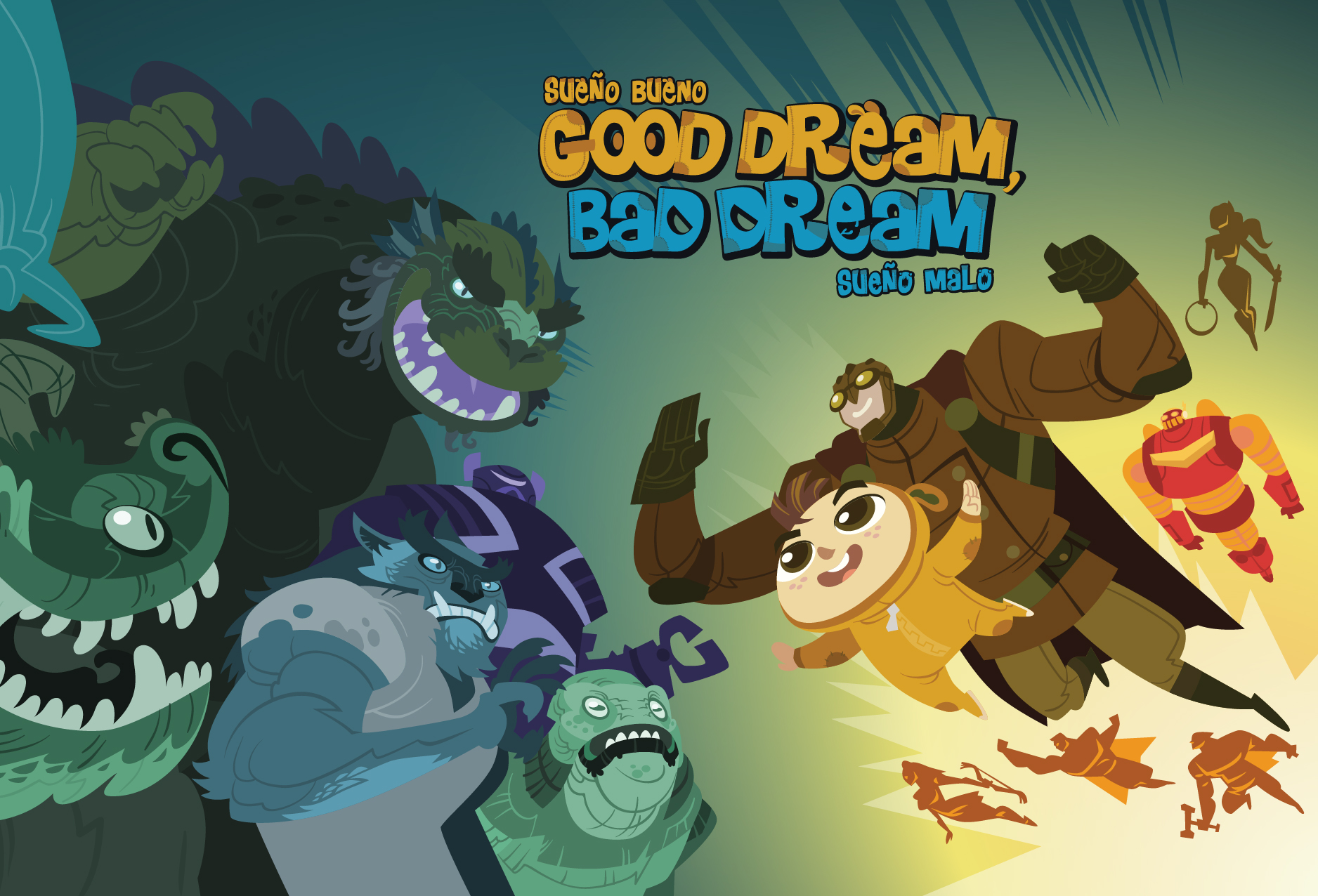 Good Dream Bad Dream
Good Dream Bad Dream by Serena Valentino, Juan Calle and Liberum Donum - Available for pre-order with: Immedium
Around the globe and throughout history people have relied on legendary heroes for help. Julio can't sleep because he thinks he'll have bad dreams. So tonight, his papa tells him a comforting secret: Anyone can summon mythic avengers to conquer their fears. Every culture has its own champions and those monsters under the bed and in the closet don't stand a chance! Julio learns that his imagination is mighty and can turn all his dreams into good ones.Featuring the world's defenders in a vibrant comic book style, this story has universal appeal with its bilingual Spanish translation.