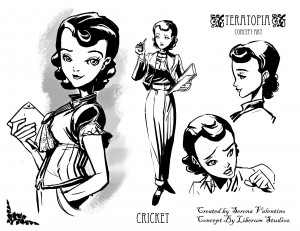 I am very pleased to announce that Juan Calle, in association with Liberum Studios will be illustrating my new comic book series Teratopia.
I worked with Juan some time ago when he illustrated a short zombie comic that was included in my little handbook, How to Be a Zombie. I enjoyed working with him so well I thought I would see if he would be interested collaborating on a new project, and I couldn't be happier with the work he's doing on Teratopia.
I look forward to starting this project in earnest once I am finished writing my new Disney novel.